Attorney Roger S. Elkind
Phone: (305) 444-4413
Fax: (954) 589-0495
Email: RogerElkind@msn.com
Appointments available on nights and weekends.
Serving Ft. Lauderdale (Broward County), Miami (Dade County), Key Largo (Monroe County), West Palm Beach (Palm Beach County)
Mr. Elkind will travel to see you.
Roger S. Elkind, Esq.
ATTORNEY AT LAW
Mobile Florida Statewide Attorney Located In Hollywood, Fort Lauderdale and Miami.
Have you been arrested? Charged with a criminal offense? Act now to protect your legal rights! Mr. Elkind will provide you with a one on one personal service to get your charges dropped. This includes felonies, misdemeanors, DUI, driving while license suspended, reckless driving, leaving the scene of an accident and (non-criminal) traffic tickets.
If you were charged with DUI First Offense, the penalties are:
Jail Time: Up to 6 months
Probation: Up to 12 months
Fine: $500-$1,000 Plus additional court costs
License Suspension: 6 months (1 to 5 years suspension for the 2nd offense)
Community Service: 50 hours
Driving School: Level 1, 12 hours (additional counseling may be ordered)
Vehicle Impoundment: 10 days for 1st Offense, 30 days for 2nd Offense
Vehicle Interlock Device: 1 year minimum for 2nd Offense
HARDSHIP LICENSE
In addition, separate and apart from all of the above, the DMV is also attempting to suspend your license. To prevent this, a hearing must be requested within 10 days of your arrest. Or alternately, we will assist you by obtaining a hardship license, if eligible, so you can drive to work.
---
PRESS RELEASES AND NEWS ARTICLES
Equal Justice in DUI Cases? It All Depends.
"Justice isn't necessarily equal for people charged with drunk driving. When a driver is arrested, whether he can afford a lawyer, which lawyer he hires, which judge the case is assigned to - all can have a tremendous effect on the outcome… Attorney Roger Elkind was rated in the top 10 percent for DUI defense."
Trust Worthy? Miami Herald Reports on Criminal Law.
"The Miami-Dade Commission on Ethics and Public Trust is supposed to be a trustworthy outfit. A former secretary there, is hardly the best example. Investigators busted her for felony grand theft. She faces fives years. Defense attorney is Roger Elkind…"
Bogus Contractor Lived Large, While Stealing Thousands
"Surfside police say con artist [ripped off] several residents out of hundreds of thousands of dollars for construction work he never completed. Attorney Roger Elkind sought justice on behalf of the victims against the unlicensed contractor."
Don't let this happen to you. Learn more about Mr. Elkind's legal services in construction lien law and commercial litigation."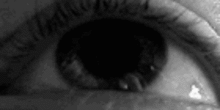 The HGN Test is the most unreliable DUI sobriety test.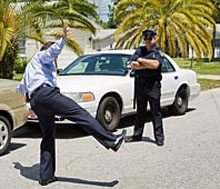 The One Leg Stand Test is a physical test that sober people cannot perform.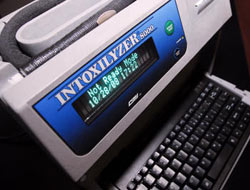 Breathalyzer Test Instruments must be maintained on a monthly basis.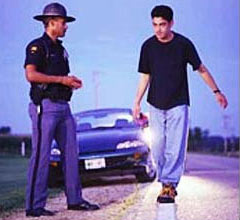 The walk and turn test is an abnormal test to determine your normal faculties.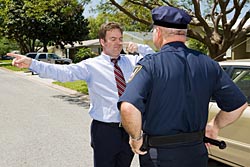 Touch a different part of your nose and you have failed the DUI finger nose test.
Entrapment is a defense used in DUI cases in which the subject being charged argues that an officer or agent of law enforcement induced the offense or infraction by causing the defendant to drive when he had no intention to do so. If the defendant is able to provide...
---
Fort Lauderdale
Miami
Coral Springs
Boca Raton
West Palm Beach
Hollywood
Port St. Lucie
Naples
Ft. Myers
Sarasota
Sarasota
Orlando
Tampa
Kissimmee
Melbourne
Lakeland
Sebring
Ocala
Daytona Beach
Gainesville
Jacksonville
Tallahassee
Pensacola
Panama City
---
Law Offices Of Roger Elkind
Office: (305) 444-4413
Fax: (954) 589-0495
PHYSICAL ADDRESS
3340 Hollywood Blvd
Suite #415
Hollywood, FL 33021
MAILING ADDRESS
P.O. Box 305
Dania Beach, FL 33004